At Precision Sign and Graphics serving the Riverside, CA. area; we have been in the business arena long enough to see businesses come and go. Many businesses we were sad to see go because they had a great service at a reasonable price, but lacked the business structure needed to sustain. With that in mind here are a few things we see that are a must for every small business to get started:
A Planned Focus
We've all heard the adage: "If you fail to plan, you are planning to fail!" ~Benjamin Franklin. As we said before there are many people that have a great product or service but have not set down and laid out their business plans or mission focus. By thinking through where you want your Riverside, CA. business to be in six months, one year, five years and 10 years you can help yourself set achievable goals with an est. structure. Simply going by a day-to-day "let's see how it goes" mentality will have you spending wasteful dollars chasing ideas rather than thinking the process through toward your desired goal.
Establish a Budget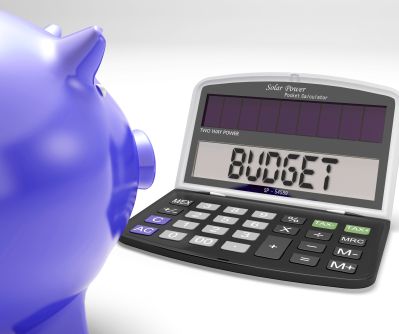 We've met so many businesses over the years that simply live "out of the cash register", meaning that they don't establish a budget but rather purchase based upon surplus. This type of budget will doom you to fail as impulse purchases can quickly drain the surplus leaving you broke when a true need is present. When setting up your Riverside, CA. Business be sure that you lay out an appropriate budget.
Determine in advance what you will need to pay yourself, your employees, your marketing, your overhead (rent and utilities) as well as any necessary insurance, licenses or permits that are required for you to responsibly be in business.
A Logo
A logo, for any business, can be the focal point for branding and marketing. It is part of what people will remember your Riverside, CA. Business by and associate with; because it is so important – don't skimp. So many business startups will use stock logo generation programs, or Microsoft publisher, to slap together a cheap logo with no thought of the branding or impacted that a logo might have.
Consider hiring a professional through a local sign company or marketing agency that has top-quality talent; and ask to see examples. A well designed, simple and descriptive logo can be one of the primary things that set you apart from your competition.
Precision Sign and Graphics in Riverside, CA.. is your local source for Vehicle magnets, Signs, Vehicle wraps and more.. Call us today! (951) 332-2700
A Business Card

It might sound old-fashioned, but a business card is still one of the fastest and easiest ways to get the message out about your Riverside, CA. business. A business card is literally a first impression of your business, so make it a good one. Make sure that the design of the business card matches the branding characteristics that you have laid out for your company. Use a quality business card supplier that can provide you with a thick 16 PT business card at a reasonable price.
A Website
A website in today's Riverside, CA. Business climate is your digital business card, but it goes beyond that. A website is the platform that ties all of your other marketing approaches together, literally the landing pad for the visual impression that you want to give. When customers see that you have a cheap website it sets the climate or impression that you can reflect to your customers.
Using a WIX or GoDaddy site may be inviting as a way to save money, but these free website builders lack the infrastructure for proper search engine optimization and market branding.
When choosing a web developer, note that there is a difference between the web development company, a search engine optimization company and a marketing company; each offers the other's services, but only specialize in one of the three. That is why we recommend to choose the best of each: Hire the best web developer, then hire the best search engine optimization service and then wrap it all up with hiring a good marketing company. If each of these three services are at the top of their game, they should be able to work together to provide you the web presentation that you're looking for as well as being a powerful lead generation tool.
Experience Matters
Small and home-based businesses need a competitive edge with a competitive price in order to help get their message out. Precision Sign and Graphics serving Riverside CA. and surrounding areas is ready, willing and able to put our experience to work for you. For years we have provided marketing minded graphics that are not only attractive but will help grab the attention of your potential customers as well. To back that up, we provide a wide range of services from banners and business cards to vehicle wraps and window treatments to help get your message out even more.
Useful Links
For more information or to contact us for a Free Quote: CLICK HERE
To find the answers to some of our frequently asked questions: CLICK HERE