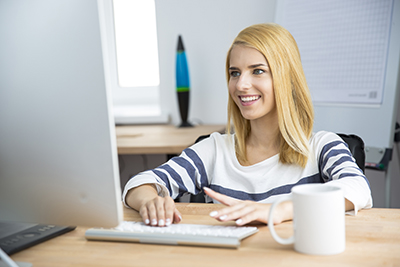 In today's ever-changing internet market, everyone gets an opportunity to have their say. As a business in the Riverside, CA. area, accepting this reality will benefit your business in both the short and long-term success of your business. With so many resources available on the Internet for potential customers to both use and abuse is important to understand a little bit about these review resources and how they can both benefit and hurt your business.
Take a look at the five most common customer resources used to review your Riverside, CA area business.
Google
While Google did not pioneer the review process they certainly did make it one of the easiest to utilize. By providing an established path for your Riverside, CA area customers to review your business through Google it will make it easier for Google to use the geo locator program to tie your location, website, reviews and more together to make it easier for customers to find you both online and at your place of business.
The more Google reviews you have the more popular your Google listing will be, therefore allowing your website to perform better in search engine rankings.
BEWARE: While Google is the easiest way for your Riverside, CA area customers to leave you a review, it is also the most dangerous. Google does not validate reviews meaning that bogus reviews, no matter how damaging, will not be taken down because of their content. While Google does have a path to challenge the review, most businesses online report that Google rarely will take down a review; even if you can prove that the review is bogus.
Collective Review Sites
Collective review sites are those membership services that advertise that they promote and validate real, honest reviews. The most popular of these collective review sites would be Angie's list, Home Advisor and Yelp. The natural advantage of these types of review sites for Riverside, CA area businesses is the fact that they validate the review, establishing a level of trust between you and your customer before they even call you.
These sites are free for their users to look up information (as of the time of this article) but charge the company, or advertiser, for the use of their service. While these sites have the validated review system there are not as easily accessible as Google. Angie's list, for example, will only provide a couple of reviews without you logging into an account; the others are similar by not displaying all available information unless you are signed in to that particular company's account.
BEWARE: While these companies promote themselves quite well (TV & Radio) they don't do the best job of promoting their clients, unless you're paying big money for them to do so. Their "validation" process also leaves much to be desired as they don't really validate a review unless you challenge it and the challenge process can take upwards of six weeks for them to investigate. In the meantime, you may have a very damaging review on your account that may cost business. You will want to make sure that you have these companies on speed dial as you will have to call them frequently to make sure that changes, corrections and updates are done.
Precision Sign and Graphics in Riverside, CA.. is your local source for Vehicle magnets, Signs, Vehicle wraps and more.. Call us today! (951) 332-2700
The Better Business Bureau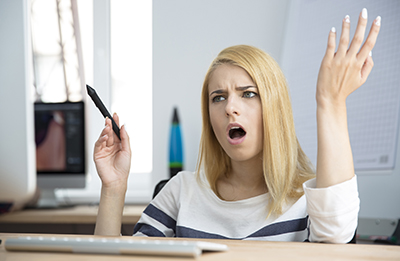 An old-school leftover of the review system found in the Riverside, CA area is the Better Business Bureau. Still viewed by some as the ultimate review source, few actually utilize it as a place to leave positive reviews. For years the Better Business Bureau has been identified as a reporting service rather than a review service, in some circles it is even perceived to be connected with a government agency.
In actuality, the Better Business Bureau is no different than Angie's List, Home Advisor and Yelp; where companies pay to provide customers an outlet for reviews.
For years the Better Business Bureau's claim to fame was that they certify businesses that are listed with their agency, which is false. The Better Business Bureau does not interview, validate or certify businesses; they are simply a paid collective review resource.
BEWARE: Because of the representation the Better Business Bureau has projected many consumers will use this as a threat to local Riverside, CA businesses saying "I'll report you to the Better Business Bureau!" … While the Better Business Bureau does provide avenues for customer disputes, remember it's not a governmental agency; it's a nonprofit reporting agency.
The Better Business Bureau for the Riverside, CA area or anywhere else has no power to levy fines or force a company to do anything that it does not feel is acceptable. This author echoes the Better Business Bureau's advice to take all customer complaints seriously however, understanding the limitation of these reporting agencies will help you in just how far you take a customer's threat. (Especially if you didn't do anything wrong)
Be sure to check out part two of this important article!
Trust your locally owned and operated sign company
Small and home-based businesses need a competitive edge with a competitive price in order to help get their message out. Precision Sign and Graphics serving Riverside CA. and surrounding areas is ready, willing and able to put our experience to work for you. For years we have provided marketing minded graphics that are not only attractive but will help grab the attention of your potential customers as well. To back that up, we provide a wide range of services from banners and business cards to vehicle wraps and window treatments to help get your message out even more.
Useful Links
For more information or to contact us for a Free Quote: CLICK HERE
To find the answers to some of our frequently asked questions: CLICK HERE