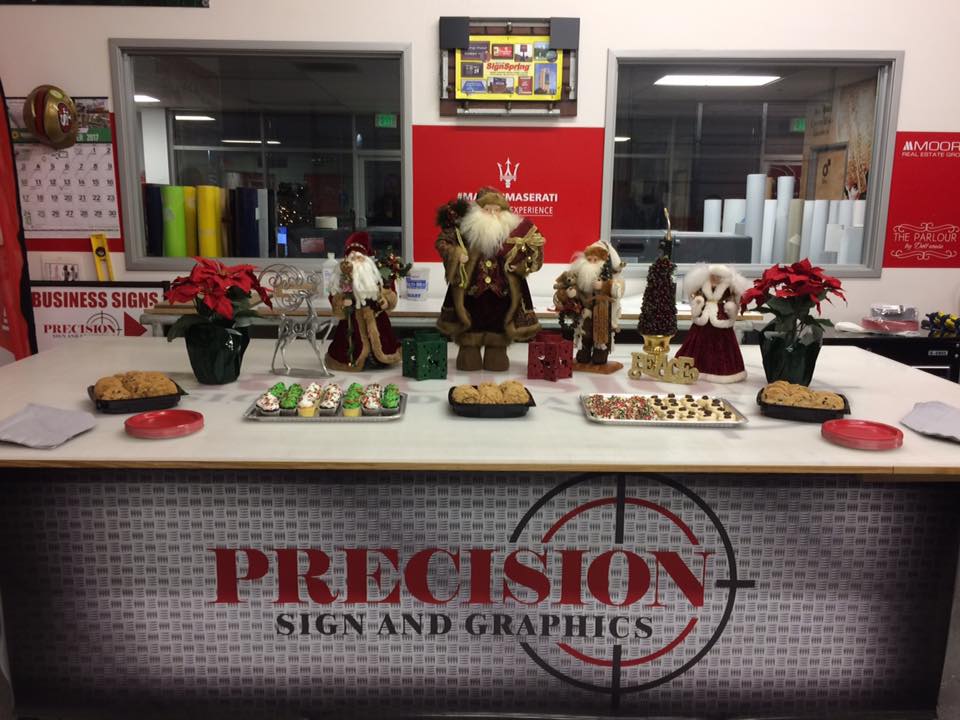 2017 has been such an awesome time for Precision Sign and Graphics as we have served the Riverside, CA community and surrounding areas. As we look at our accomplishments, growing pains and blessings we can see many wonderful opportunities that we've have been so fortunate to be a part of.
New customers for us mean new friendships as we've partnered with so many small businesses that echo our work ethic and passion for customer service; it is been a pleasure to share their vision. As we are coming to a close of 2017, and looking forward to what 2018 has to bring, we would like to take a few moments in this article to reflect on those things that make our holidays… Happy!
Our Customers Make our Holidays Happy
No business can be successful without terrific customers, ours is no different. Much of our business comes from referrals from our many happy customers that we have had the opportunity to provide products and services to; perhaps the greatest complement that we can receive from our customers is a referral to a friend. It is also important to note that many of our customers have become good friends desiring to partner with our vision and participate in our work ethic.
As 2018 approaches we want to say a hearty "thank you" to the many customers that have made the choice to utilize Precision Sign and Graphics serving Riverside, CA. & surrounding areas for their sign, print and advertising needs.
Our Employees Make our Holidays Happy
As I reflected back across the success that we've had, the customer comments and the feelings of thankfulness that I feel with each and every project that is delivered… I realize that it is only because I have such a great team that helps bring about our success. We have been blessed to have some of the best graphic design artists and installers in the industry that have chosen to partner their talents with us. I couldn't be more pleased with the attitude and goal oriented mindset that this group of professionals has displayed throughout 2017. It is their faithfulness to our customers and this company that we look to build upon in 2018.
Precision Sign and Graphics in Riverside, CA.. is your local source for Printed wallpaper, Indoor Signs, Vehicle wraps and more.. Call us today! (951) 332-2700
Our Family Make our Holidays Happy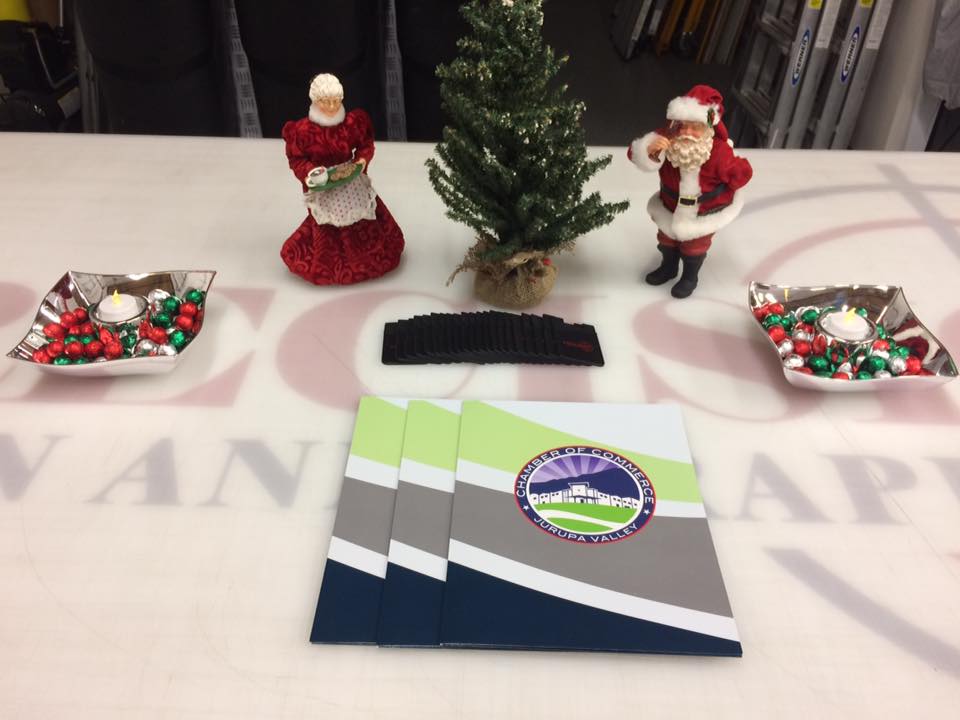 From banners to baseball games, car wraps to carpools; family has been an integral part of our success. Being a family owned and operated business can bring about certain challenges but also certain rewards; rewards that are not always measured by profit but often in patience. Sometimes sign installations cannot be done during regular business hours and requires a dedicated team, able to be flexible to the customer's time constraints.
The sacrifice and understanding that our families make and show is a reward that will not just be calculated here on earth but with eternal blessings to store.
Business Partnerships Make our Holidays Happy
Not everything that a successful business needs can be done in-house, it often requires relying on industry professionals at the top of their game to make sure that we are at the top of ours. From the dedicated staff that works with our website to the companies that service our printing equipment, we want to say thank you for the level of service that you have provided to help keep us successful.
Our Faith makes our Holidays Happy
There was a day in our lives that we recognized what Jesus Christ had done for us, trusted in that fact and was given an eternal reward that we want to share with others. As a Christian owned and operated business, we allow our faith in Jesus Christ to help guide us in our daily decisions and feel that because of this; our business and customers will be blessed for it. We don't just practice our faith when we go to church, we believe that we should be a 24/7/365 Christian.
We believe being a Christian owned and operated business sets us at a higher standard, because we are working in the light of thankfulness for the ultimate sacrifice that Jesus Christ made for each of us that would invite him into their heart and lives. Because Jesus Christ has established a pattern of excellence for us to follow; we seek to please him and all that we do.
When Local Experience Counts
Precision Sign and Graphics is a locally owned and operated sign company that utilizes the latest technology, top industry graphic design talent and state-of-the-art equipment and materials to produce our the very best product available in the Riverside, CA. area (or anywhere else for that matter). We seek to build long-term relationships with our customers by treating every customer with respect, understanding the diversity of opinions and a partnering mindset desiring to see your business succeed.
Useful Links
For more information or to contact us for a Free Quote: CLICK HERE
To find the answers to some of our frequently asked questions: CLICK HERE