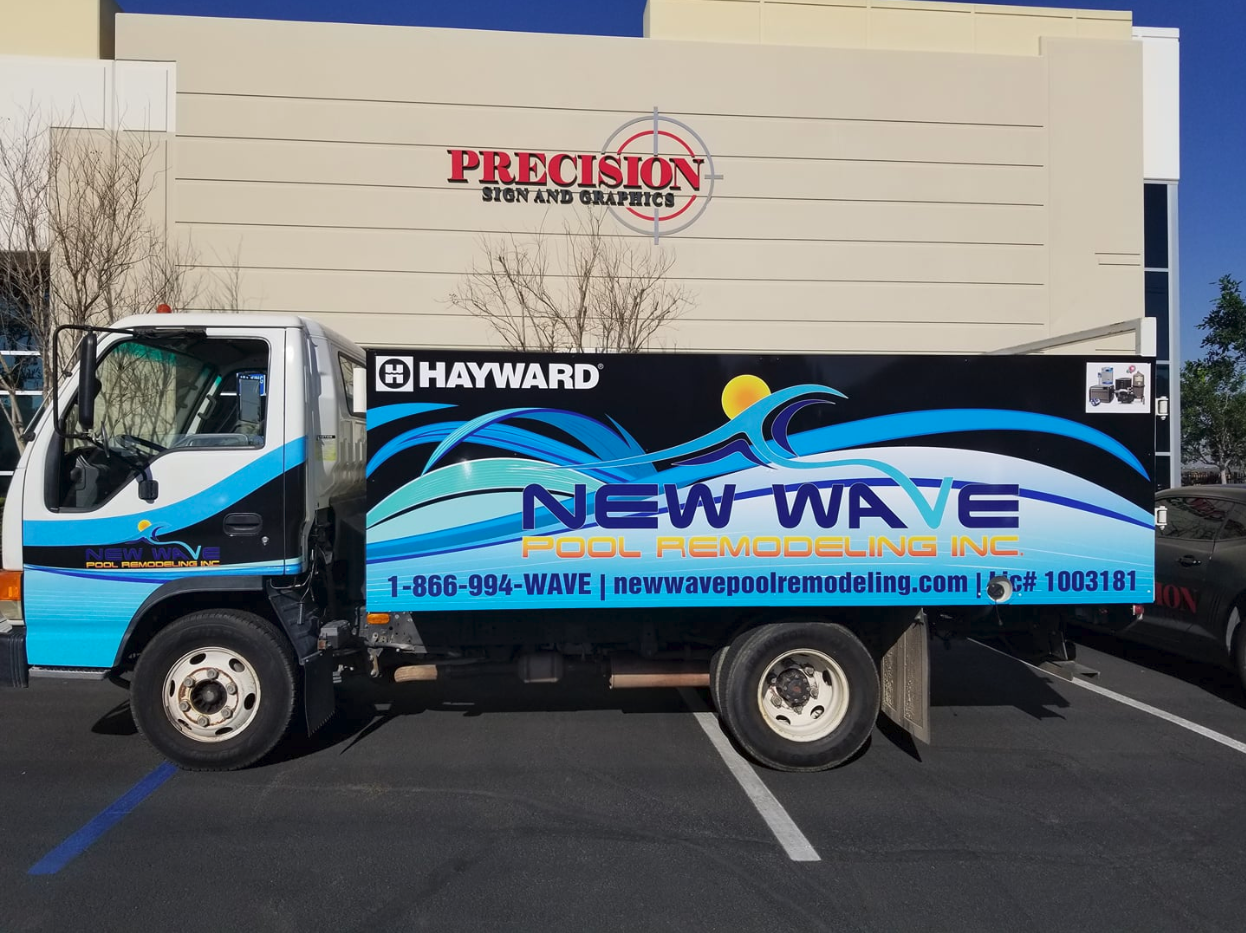 Every business in the Riverside CA area is looking for great ways to get their message out. The trick is to choose a way that has a big impact, without a big impact on the budget! Vinyl vehicle wraps by Precision Sign and Graphics can do both! So is a vehicle vinyl wrap right for your business?
Let's explore some reasons to get a vehicle vinyl wrap.
Versatile Solutions
Vinyl vehicle wraps have become popular today for both businesses and personal use. Business advertising, show cars and race cars can use a quality vinyl vehicle wrap from Precision Sign and Graphics as an affordable solution over a complicated paint scheme.
Partial wraps can also be used to work with the current color of the vehicle, or accent it such as window graphics and racing stripes. For many, a partial wrap can be a very affordable option.
Color Change and Racing Stripes!
Recently the use of dark, subtle matte finish vinyl coatings, to give your ride that aggressive look; have become popular. This full vinyl vehicle wrap option serves to protect the original paint while giving your car a sharp look. You might also look into a full vehicle wrap to change the color of your car. Recently seen on shows such as: Unique Rides & West Coast Customs; these high end custom vehicle superstars have used high quality vinyl wraps to change the color of vehicles without the extra costs of a high end paint job. Celebrities such as Ice-T and Eric Estrada have had their vehicle color changed recently using this technique. They even wrap wheels to change the color!
Precision Sign and Graphics in Riverside, CA is your local source for Banners, Signs, Vehicle Wraps and more.. Call us today! (951) 332-2700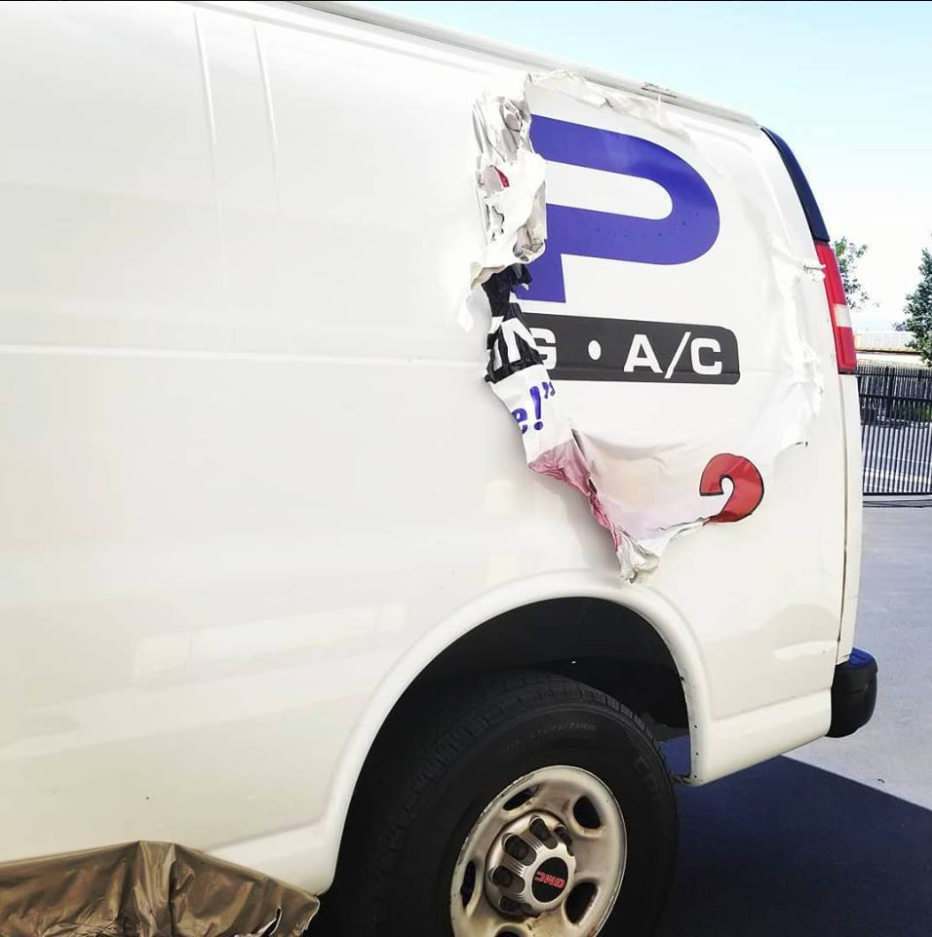 Draw Attention to Your Business!
Businesses might use the skill of our graphic designers to craft a branded look with sharp colors and hi-resolution images to help get your brand noticed. A vinyl vehicle wrap is a great option to help get your Riverside, CA area business noticed. Our staff designers are well known for their attention grabbing graphics and use of branded colors to create a custom look that will turns and heads! No matter the color or the style, Precision Sign and Graphics has you covered… literally.
Protective, Durable and Long Lasting!
The premium vinyl vehicle wraps that we use at Precision Sign and Graphics can last up to nine years, depending on use, even in the changing climate that Riverside, CA is known for. For older cars, covering those blemishes with vinyl wrap rather than expensive bodywork to prep a surface for paint might be the perfect solution to save money. While vinyl can show imperfections, paint color distortions can easily be covered. When you get ready to sell your car, just have it peeled off! With a short inspection by one of installation specialists will help you determine is a wrap is the right choice for your needs.
Billboard on Wheels!
The biggest bang for your buck comes when you can get your business and slogans branded within the Riverside, CA community. Fixed billboards and banners have the disadvantage of needing someone to drive past it to see it; but with a vinyl vehicle wrap from Precision Sign and Graphics, you can take your branded message to where the people are! Put your new sweet ride in a parade, cruise down the parkway… Even parked in your driveway; people will be able to see your message… only with style!
Trust the Industry Leader.
Precision Sign and Graphics serving Riverside, CA, has made the investment to have available the equipment and skill to provide our customers with the best quality of materials and craftsmanship. Starting with our graphic design department; we will work with you to provide you with a graphics impression of what your project will look like. Then, utilizing the best quality materials for the application, we will go to work transforming your company, corporate or fleet vehicle into that attention grabbing, billboard on wheels you are looking for.
Useful Links
For more information or to contact us for a Free Quote: CLICK HERE
To find the answers to some of our frequently asked questions: CLICK HERE