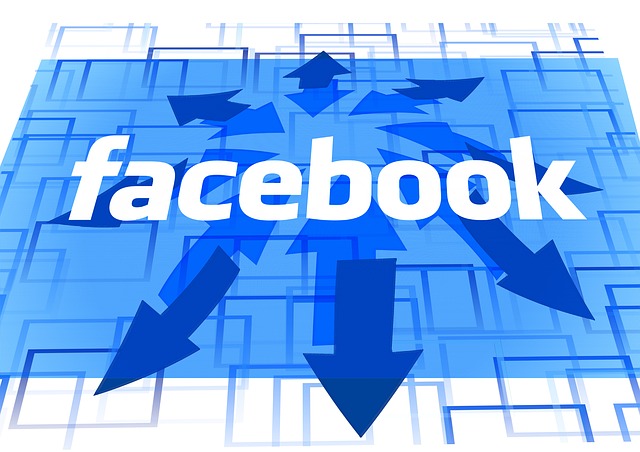 Part of getting better visibility for your business in Riverside CA. is the proper utilization of available tools in the social media marketing industry. One of the more confusing is understanding how a Facebook business page functions. Made up of a complicated set of algorithms, this type of marketing must be utilized within the guidelines that Facebook has laid out in order to see the response that you're looking for. In this article for Precision Sign and Graphics' staff writer and small business consultant, Rick Brewer, covers some basic understanding on Facebook business page functions and tips on better utilization to help get the message about your Riverside, CA. business out.
So how many likes do you really have?
One of the biggest keys to the Facebook algorithm is that of popularity, the more friends that you have or followers, the more popular you are; but it doesn't stop there. In addition to the amount of friends and followers that you have you must also post socially relevant information that is of interest to your readers in order for Facebook to share it with your friends and followers.
Not many realize that if they have 500 friends and followers and you post something about the Riverside CA. weather; Facebook may only share it to a handful of people. Additionally, if you only post once every couple of weeks Facebook is likely not to share it with your friends and followers at all.
So: The successful Facebook business page would not only have a lot of friends and followers but also posts socially relevant information, frequently.
How do I get Facebook to share to more of my friends and followers?
Think back to the 80's in Riverside, CA.: long hair was king, leather pants mandatory and the only way to become popular, was to hang out with the popular kids. Facebook is pretty similar. By finding things that are popular and sharing or commenting about them on your Facebook business page, it allows you to be more popular as well. How you present that information is also relevant; if you associate images and links to your posts, rather than just text, Facebook identifies those types of posts as more relevant to your readers and therefore will share them to a larger percentage of your friends and followers.
So: Post about popular or trending topics, associate a picture or video; to get Facebook to show it to a larger percentage of your friends and followers.
How does posting on Facebook send traffic to my Riverside, CA. website?
Facebook associates your Facebook business page with your website as part of its standard set up. Therefore, each post that you make (that is viewed or interacted with) is directly linked, in Google's eyes, to your website; however, this only accounts for a fraction of the weight. Post that are directly linked via the website URL, sharing a website generated blog post or hyperlinked image carries a greater weight and greater chances of someone clicking on that to actually visit your website. Part of Google's overall algorithm is the size or footprint of your website's influence. By properly utilizing social media and directing visitors to your Riverside, CA. website helps to significantly increase this score.
So: By posting often with links back to your website, helps to drive additional visitors to your site raising your Google score ranking.
Call Precision Sign and Graphics today for Stunning Graphics at an affordable price! (951) 332-2700
Should I post controversial topics on my Facebook business page?
That's a hard one to answer; statistically, yes/ morally? no.
It's statistically, yes; because the more interaction that a controversial post has, the more popular it becomes and therefore the more popular your page becomes, therefore allowing Facebook to send more of your posts to more of your friends and followers… (Get all that?) Interaction with posts is a very good thing when it comes to raising the popularity of your Facebook business page for your Riverside, CA. business; however I'm not a fan of putting controversial topics out that may end up damaging the good reputation of the company or alienating potential customers based upon political or religious views.
There are ways to get your friends and followers to interact with posts without it necessarily being a controversial topic.
Ask open-ended questions that might be relevant to your type of business such as: An auto repair Facebook business page might ask "what was your first car?" The more people post the answer, the more popular it becomes; meaning that Facebook will share it to more of your friends and followers.
So: Post topics that are engaging that will cause your readers to want to interact but avoid topics that may damage the reputation of your company.
Are there any built-in tools to help me see how my Facebook business page is working?
Yes. Facebook business pages for your Riverside, CA. business have milestones that you achieve to receive additional analytical information. As you grow in friends and followers, Facebook provides you additional analytical tools so that you can monitor your progress. These tools will also show you how many people viewed and interacted with your posts, as well as, how many people that Facebook actually presented it to of your total amount of friends and followers. By watching how Facebook reacts to your posts, as in how they share it, allows you to hone in and curtail the types of posts and frequency to get better results.
The Golden Grail to Facebook business pages
If you have wporked your Facebook business page properly Facebook will begin to recommend your page to others outside of your friends and followers based upon their likes and interests. This is the Golden Grail to Facebook business pages. By simply working your Facebook business page in the parameters set above making your page more popular Facebook is going to advertise on your behalf for free! Now this won't happen in two weeks, it may take six months of actively and aggressively working your Facebook page in order for Facebook to do this however, as an example: https://www.facebook.com/disneyluv101/ is a Facebook business hobby page that utilized the guidelines to the point that Facebook now regularly promotes this page to others bringing in 7 to 10 new followers per week with nearly 75% post saturation.
So now that you have some guidelines, get out there and interact with some friends and followers!
Useful Links
For more information or to contact us for a Free Quote: CLICK HERE
To find the answers to some of our frequently asked questions: CLICK HERE