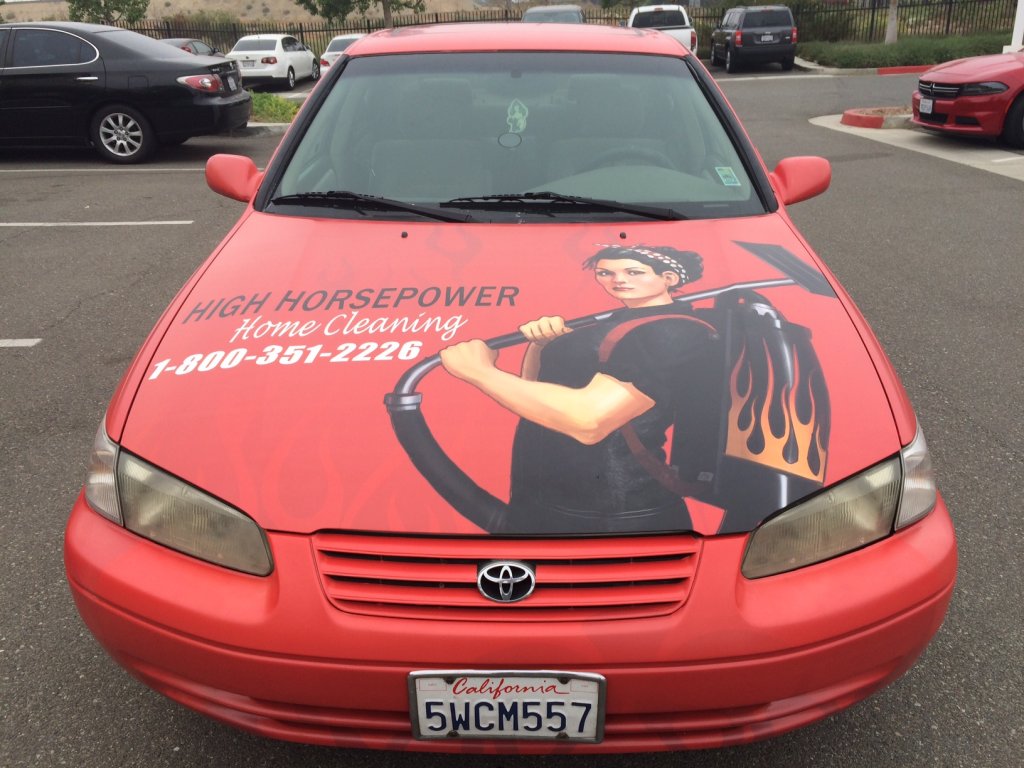 Over the years vehicle graphics and vehicle wraps have become very popular for brand recognition for local businesses as well as national chains. Because of the popularity, naturally some myths and misconceptions are going to arise.
In this article Precision Sign and Graphics serving the Riverside, CA. area will look at some of the most common myths surrounding vehicle graphics and vehicle wraps so that you have a better understanding of the options and choices available when it comes to this popular form of branding.
Vehicle wraps and graphics last as long as paint…
This myth is false! There are many factors that go into how long a vehicle wrap will last such as the quality of materials, UV protection, skill of the application and body surface features. Each of these can play a large role in how long a vehicle wrap will last in both quality of appearance and adhesion of the vinyl. Vehicles and trailers that utilize rivets, for example, are difficult to properly stick; this is where a professional installer really earns his trade but even a perfectly installed vehicle wrap can see adhesion changes around rivets after a period of time.
If you wax a vehicle with silicone-based wax in conjunction with vehicle graphic stickers it will not allow the paint to fade…
This myth is false!  While silicone-based wax with ultraviolet protection is a great product and should be applied to vehicle paint for it to last longer; it simply cannot compete in the hot Riverside, CA. sun next to a painted surface that is covered with a sticker. Depending on the amount of sunlight exposure that the vehicle receives, after a period of time when the vehicle graphic stickers are removed for the sale of the vehicle… there will be a noticeable difference in the surfaces. Naturally this will be more profound with darker colors other than white.
Wild graphic designs are better than simple…
This myth is… Plausible! We say that because depending on what it is you're looking for… wild graphics may be exactly what you need; however, simple usually is better. Having a well-balanced design that allows for eye-catching graphics, but still keeps things easily legible, is exactly what we specialize in at Precision Sign and Graphics serving the Riverside, CA. area.
Call Precision Sign and Graphics today for Stunning Graphics at an affordable price! (951) 332-2700
Anyone can remove a vehicle wrap graphics…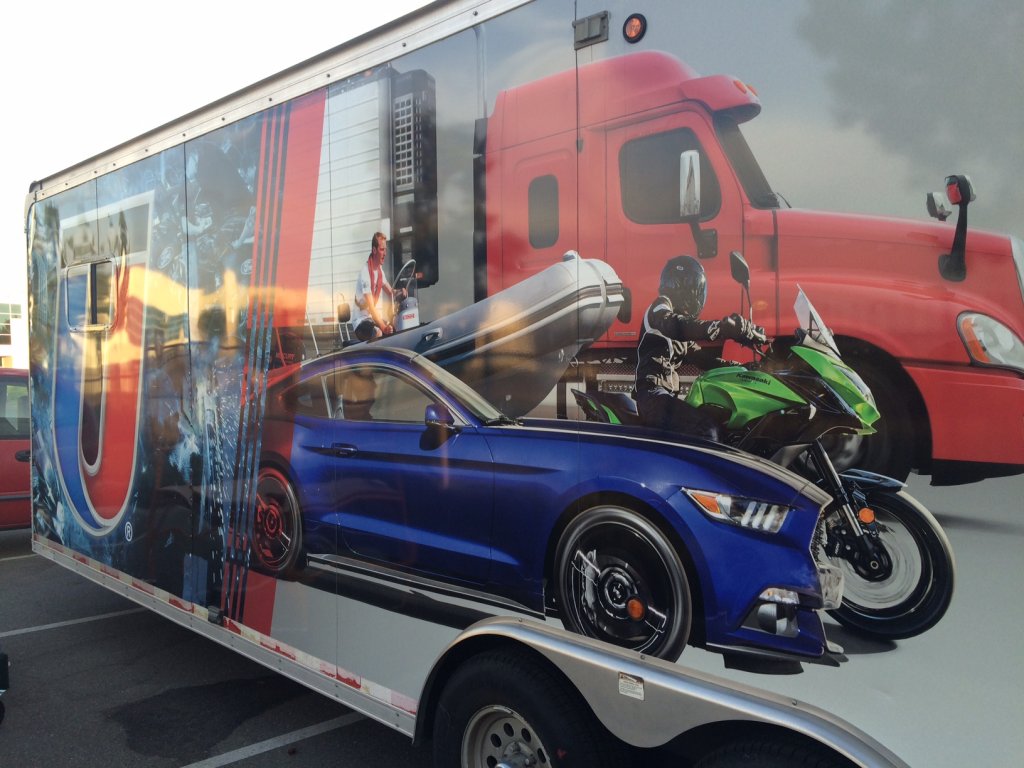 This myth is false!  Professionally installed vehicle wraps can cover metal and plastic including trim work. If not meticulously removed it can easily damage the trim and moldings on the vehicle. Glue residue will require specific chemicals that will solidify the glue for removal without damaging the paint services.
Vehicle wraps and graphics can cause more harm than good…
This myth is false!  Many fleet managers have been led to believe that vehicle wraps will cause harm to the paint if left on the vehicle for over three years; nothing could be farther from the truth. Especially in circumstances where a vehicle is wrapped right off the showroom floor; it is literally like sealing the condition of the paint until the wrap is removed. Additional laminate coatings can be added to the vehicle wrap can even help cut down on surface scratches and dings that will decrease the overall appearance of the vehicle due to improper care of the exterior.
Waxing a vehicle wrap or vinyl graphic will damage the vinyl
This myth is… Plausible! Proper care instructions are supplied with vehicles that are professionally wrapped by Precision Sign and Graphics serving the Riverside, CA. area. We do not recommends [the use of any wax that has cleaners in them as the abrasive nature of the wax can cause damage to the vinyl. This damage will appear in the form of a hazing effect and is not easily rectified. Using nonabrasive spray wax or silicon wax application is certainly recommended for laminate coded vinyl wraps and vehicle graphics. Special care instructions are provided for vinyl that is specifically matte coat or textured such as carbon fiber vinyl wrap.
Precision Sign and Graphics in Riverside is Awesome!
This myth is CONFIRMED!  Precision Sign and Graphics serving the Riverside, CA. area is your local experts for all things vinyl. Whether you need a few simple stickers to help brand the image on the side of your vehicle or a full vehicle vinyl wrap custom designed to match the branding and image of your company we can handle all of your sign and branding needs.
Useful Links
For more information or to contact us for a Free Quote: CLICK HERE
To find the answers to some of our frequently asked questions: CLICK HERE