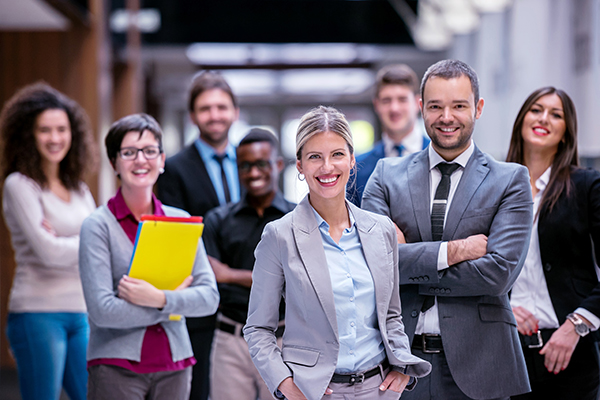 Small business owners in the Riverside, CA area know how difficult it can be to find and hire quality people. While there are many job search sites such as: Craigslist, ziprecruiter.com, monster.com, and jobs.com; they can often produce under or over qualified applicants.
Often for local businesses looking for quality people, old-school or traditional methods can yield the best results. This is an area where the owners at Precision Sign and Graphics excel.
Our high standards rely on finding and retaining quality graphic design and installation personnel. Here, our people are as important as our product; as one is no good without the other.
In this useful article, we will examine 5 great ways for small business in the Riverside, CA area to locate and hire quality people.
Place information on your website
While this might be a no-brainer, it's one that many often forget. Placing a "now hiring" message on your website will not only allow potential applicants to see your need for qualified employees, but also allows your Riverside, CA customers to help spread the message to friends and family as well.
There is also a bit of a psychological advantage to posting this message on your website as well: It tells your customers that your business is successful and growing! A content or featured message slider at the top of your website is a great place to put an attractive help wanted banner. You might also consider putting an employment tab on your menu to keep a steady stream of applicants sending information in for review and storage.
Providing Online Applications – Having an online application is a great idea however, you must use caution. Transmitting personal and sensitive information through a website that is not set up with proper levels of security and encryption can open you up to possible lawsuits for breach of information. Additional options to gather that employment information safely might be:
A downloadable .pdf that they can print and fax back (the safest way)

An online form that gathers information that simply identifies their name and level of interest. (No Social Security numbers, birthdates or work history) You would then reach out to that individual to come in for an application.

Make sure your website is set up with a SSL certificate for transmission of secure and encrypted data. (This does not relieve you from the responsibility of properly handling personal information)
By utilizing the website tools that you already have you can potentially attract and screen prospective employees without costing you additional out-of-pocket expenses with expensive employment website services.
Precision Sign and Graphics in Riverside, CA.. is your local source for Vehicle magnets, Lobby Signs, Vehicle wraps and more.. Call us today! (951) 332-2700
Have us create a help wanted magnet for your fleet vehicles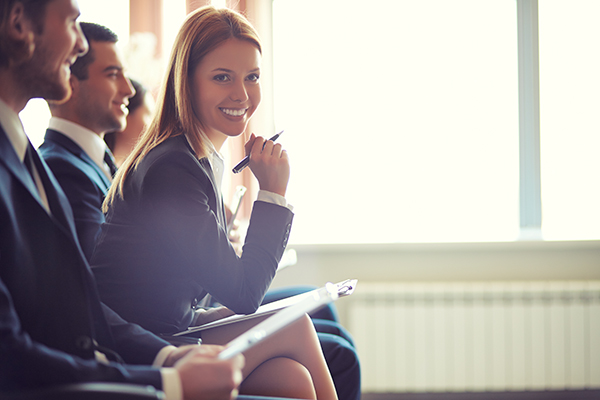 Your business already have a fleet of vehicles for your Riverside, CA business? Why not use that square footage to get the message out about your need for quality people! Here's a few tips for now hiring car magnets:
Buy local and buy quality. Many magnets that you get dirt cheap online are cheap for a reason. They often use a paper/vinyl blend that usually only lasts a couple of months in the Riverside, CA area weather. Precision Sign and Graphics only use the highest quality materials meaning that that magnet will last you for years, not months.

Treat the area under the magnet with wax. Car magnets retain moisture and will cause surface rust on your vehicle. Use a quality liquid wax to put a coat on the magnet and the paint to help protect the paint surface.

Just say what you need to on the back magnet. A common mistake with help wanted vehicle magnets is when you try to put too much information in a small area (usually 18" x 24"); if you can't read it going down the road at 55 mph, is not going to do much good. Keep the message short and simple: "were hiring". The rest of the information is probably already on your vehicle by way of phone number and website.
Be sure to check out the next article. We will look at 3 more great points dealing with good ways to get the message out about your need of quality employees for your Riverside CA area business.
Local Experience Does Matter
Small and home-based businesses need a competitive edge with a competitive price in order to help get their message out. Precision Sign and Graphics serving Riverside CA. and surrounding areas is ready, willing and able to put our experience to work for you. For years we have provided marketing minded graphics that are not only attractive but will help grab the attention of your potential customers as well. To back that up, we provide a wide range of services from banners and business cards to vehicle wraps and lobby signs to help get your message out even more.
Useful Links
For more information or to contact us for a Free Quote: CLICK HERE
To find the answers to some of our frequently asked questions: CLICK HERE